Foam fills voids under a hotel wing lifted with piers
Structural polyurethane lifting foam is used in conjunction with push piers to fill voids and provide a solid substrate after the structure is lifted
Client:  DoubleTree Hotel Berkeley Marina, Berkeley, Calif.
Contractor:  Saber Foundation Repair
Problem:  An entire wing of the hotel had settled as much as 21 inches, rendering it unusable. Pictures were crooked on the walls and guests, prior to the wing's closure, reported the noticeable tilt to their room when lying in bed despite significant shimming of the furniture.
Solution:  To avoid the enormous expense and disruption of demolishing the wing and rebuilding it, the hotel owner opted to have a structural repair done. A network of roughly 250 push piers were installed 80-200 feet underneath the structure, and hydraulic lifts were used to raise the structure back to level in very small increments. Prime Resins' Precision Lift 4.75# structural polyurethane foam was used to fill the voids and provide a strong foundation underneath the raised slab. The hotel is located on a bay, so the water table is quite high. Polyurethane grout was chosen because the cured foam will not shrink, is impervious to water, and adds relatively little weight to the substrate. A cementitious grout would have added hundreds of thousands of pounds to an already settled substrate and would have shrunk upon curing, leaving new voids beneath the raised structure.
Outcome:  The project was completely successful and the hotel wing is open for business today. While the hydraulic system was employed to do the lifting, the Precision Lift actually had enough density and hydraulic lift to do small amounts of the raising on its own. The foam provided a strong, moisture insensitive substrate beneath the raised structure.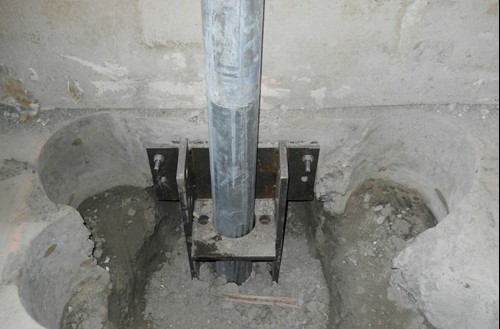 Push pier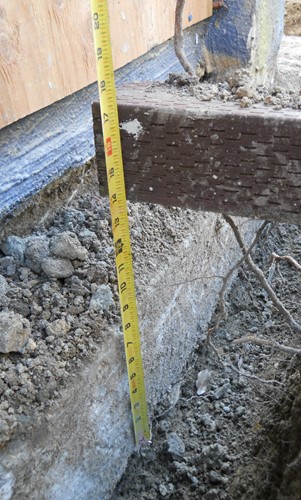 The wing of a hotel had sunk as much as 21 inches.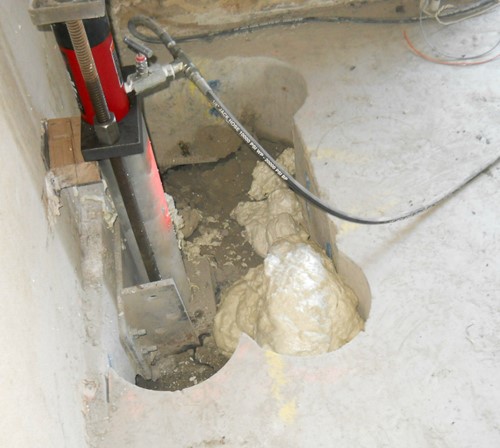 Precision Lift 4.75# polyurethane lifting foam filled the voids created after the structure was lifted.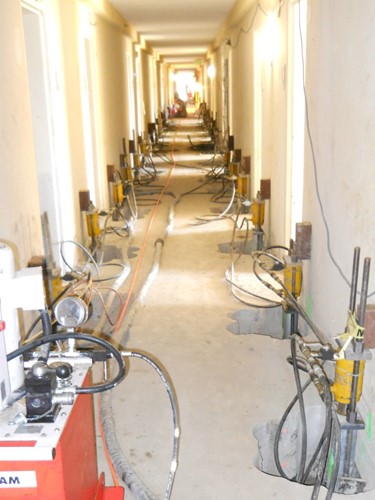 A network of 250+ push piers were installed to stabilize and lift the structure.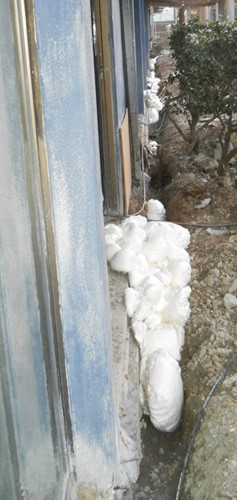 Structural polyurethane foam fills voids underneath the entire hotel wing, providing a solid, moisture insensitive substrate.