The Precision Jacks offered by Prime Resins are a compact, ergonomic two piece jack system designed to work in unison with Prime Resin's line of Precision Lift Lifting Foams. Four complete jacks (triangles and jacks) are included in each set.

The Precision Jacks feature the versatility to be used on either the perimeter of concrete foundation slabs, stairs, landings or in the adjoining areas of joints or cracks in the open areas of slabs.
With multiple height and mount configurations, Precision Jacks are the most versatile, compact, lightweight slab jacks available in the marketplace today.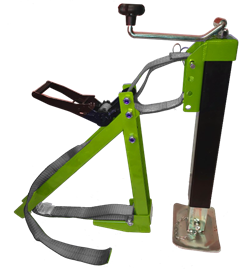 See TDS link below for instructions on use.