Register Now for our Webinar Series
Prime Resins is launching a six-part webinar series.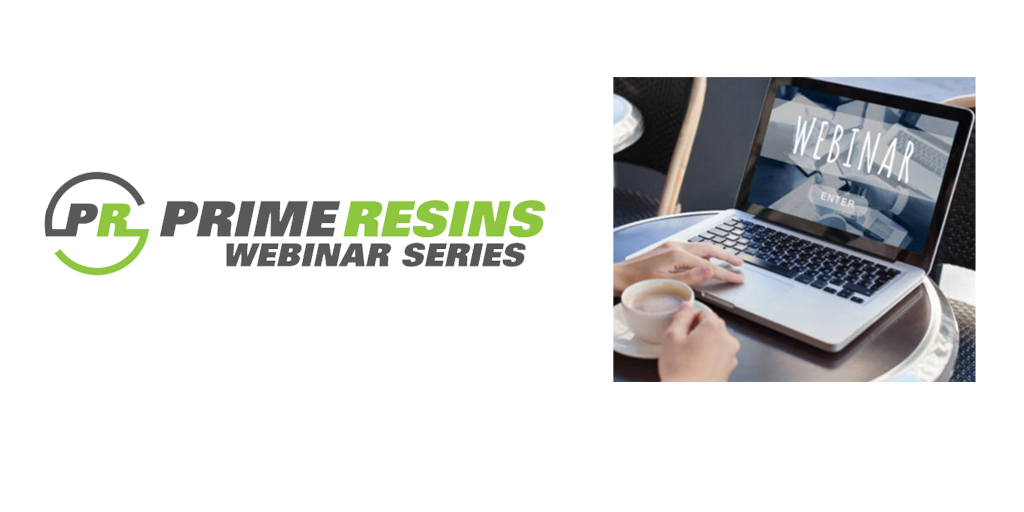 Prime Resins is proud to announce that we will begin a six-part webinar series starting April 28. This will be an hour-long, weekly series with each webinar taking place at 1:00PM EST on Tuesdays. Learn the art and science of using chemical grouts for sealing leaks, lifting slabs, stabilizing soils and repairing industrial floors.
You can register for our first presentation, The Art & Science of Crack Injection, here. Registration links for each course will be available. This platform is web browser-based and requires no downloads for attendees (Google Chrome works best). Space is limited.
Webinar Series schedule (click each course title to register):
The Art & Science of Crack Injection – Tuesday, April 28, 1:00PM EST
Stopping Gushing Leaks with Water-Reactive Polyurethane Grouts - Tuesday, May 5, 1:00PM EST
Industrial Floor Repair - Tuesday, May 12, 1:00PM EST
Soil Stabilization with Polyurethanes - Tuesday, May 19, 1:00PM EST
Slab Lifting with Precision Lift Polyurethane Foams - Tuesday, May 26, 1:00PM EST
Chemical Grouting and Soil Stabilization - Tuesday, June 2, 1:00PM EST